Are you on the hunt for a used car near your location? Look no further because CostPlusCars is the ultimate destination for your search! We take pride in being a premier marketplace that offers an extensive inventory of over 20,000 cars, featuring the most popular and best-selling models in the market.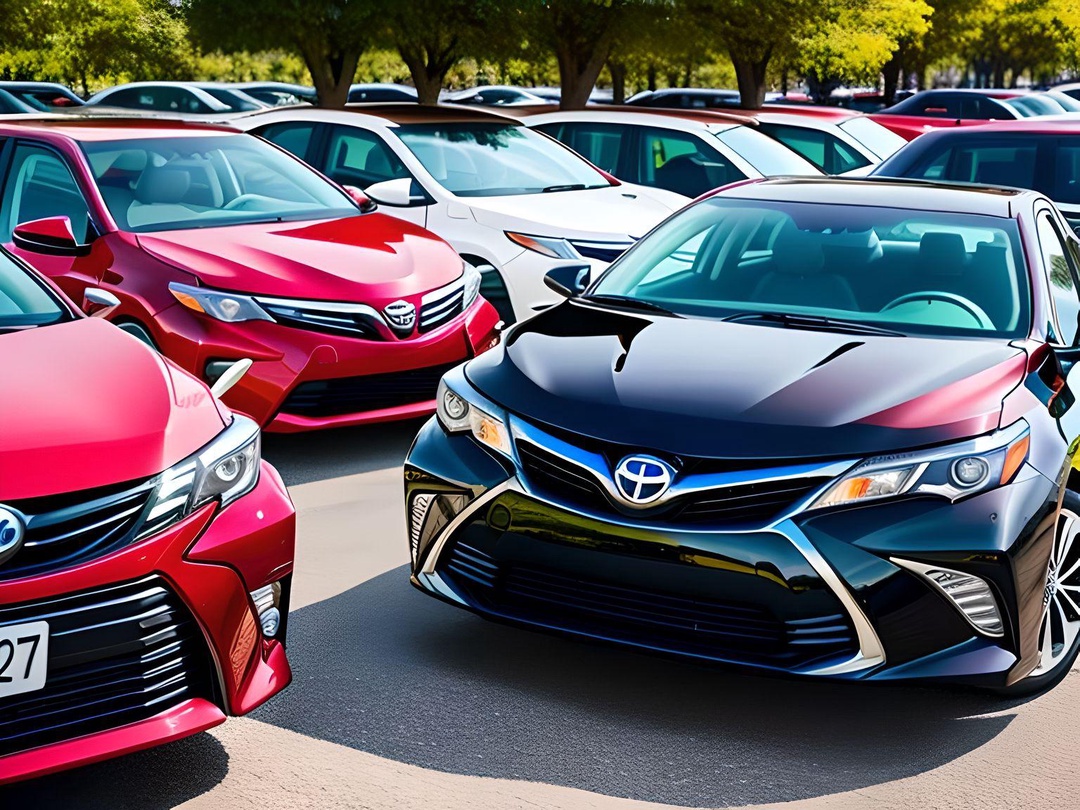 We understand the reasons behind the popularity of certain cars. These vehicles have earned their reputation by delivering exceptional performance, reliability, and desirable features. That's why we prioritize including a wide selection of the best-selling used cars in our inventory, ensuring that you have access to the top choices.
No matter what type of car you're looking for, whether it's a fuel-efficient sedan, a spacious SUV, a versatile crossover, or an electric car, we have the best-selling used cars that perfectly fit your needs. Our carefully curated inventory showcases models from renowned brands known for their quality and customer satisfaction. From Toyota, Honda, and Tesla to Ford and Chevrolet, we offer a diverse range of options to suit every preference and budget.
We also recognize the increasing demand for electric vehicles at CostPlusCars. Therefore, we take pride in offering a wide selection of gently used electric cars, including highly regarded Tesla models. If you're interested in a Tesla Model S, Model 3, Model X, or Model Y, you'll find them all on our platform. These electric vehicles combine cutting-edge technology, impressive performance, and eco-friendliness, making them an excellent choice for those seeking a greener driving experience.
By exploring our inventory of used electric cars near you, you have the opportunity to join the electric revolution at an affordable price. Opting for a gently used electric car allows you to enjoy emission-free driving and advanced features while saving money compared to buying brand new. Rest assured, all electric vehicles listed on our platform meet stringent quality standards, ensuring that you're getting a reliable and well-maintained electric car.
Finding the best-selling used cars near you is easy with our user-friendly website or mobile app. You can effortlessly explore our inventory and discover the perfect car for your needs. Each vehicle listing offers comprehensive details, including specifications, features, mileage, and pricing. We believe in equipping you with all the necessary information to make an informed decision about your purchase.
At CostPlusCars, we are committed to transparency. We provide high-resolution photos and vehicle history reports for each car, giving you a clear understanding of its condition and background. Your satisfaction and peace of mind are our top priorities, and we want to ensure that you're confident in your choice.
We go the extra mile to make your car-buying experience seamless and enjoyable at CostPlusCars. Our dedicated team is available to assist you with financing options tailored to your needs. We understand that securing the best possible terms for your purchase is essential, and we aim to simplify the process and provide you with a hassle-free experience from start to finish.
However, if you couldn't find the perfect match from our vast inventory of best-selling used cars, we've got you covered at CostPlusCars. In addition to our extensive selection, we offer a special feature that ensures you can still find your dream car. Simply submit a vehicle request, and we'll make every effort to find a near exact match just for you.
Our vehicle request feature allows you to specify the exact make, model, year, and other preferences of your dream car. Once we receive your request, our team of experts will diligently search through our extensive network and partner dealerships to find a vehicle that closely aligns with your requirements. We understand that finding the perfect car can be a personalized experience, and we're here to make it happen.
When we find a potential match for your dream car, we'll add it to your personalized "My Favs" section. Here, you can review the vehicle, explore its detailed information, including specifications, features, mileage, and pricing, and even schedule a test drive. It's like having your own curated selection of vehicles tailored to your preferences.
Don't miss out on owning one of the best-selling used cars near you. Experience the advantages of shopping at CostPlusCars today. Visit our website or download our app to browse our extensive inventory and find the perfect best-selling used car that combines popularity, quality, and affordability.
CostPlusCars is your trusted source for the best-selling used cars near you. Start your search now and get behind the wheel of a top-performing vehicle that has won the hearts of countless drivers.
But that's not all! We understand the importance of timely communication, and as soon as we find a vehicle that meets your criteria, we'll immediately notify you. We want to ensure that you're always in the loop and have the opportunity to make an informed decision.
At CostPlusCars, our aim is to provide you with a seamless and enjoyable car-buying experience from start to finish. Whether you find your ideal car from our extensive inventory or through our vehicle request feature, we're committed to helping you find the perfect match. Our customer satisfaction is our top priority, and we'll stop at nothing to ensure you drive away in the car of your dreams.
So, don't hesitate to submit a vehicle request if you can't find your perfect car in our current inventory. Let us take the reins and find the near exact match for you. Start by visiting our website or downloading our app to explore our vast inventory and discover the best-selling used cars near you. And remember, when it comes to finding your dream car, CostPlusCars has got you covered!